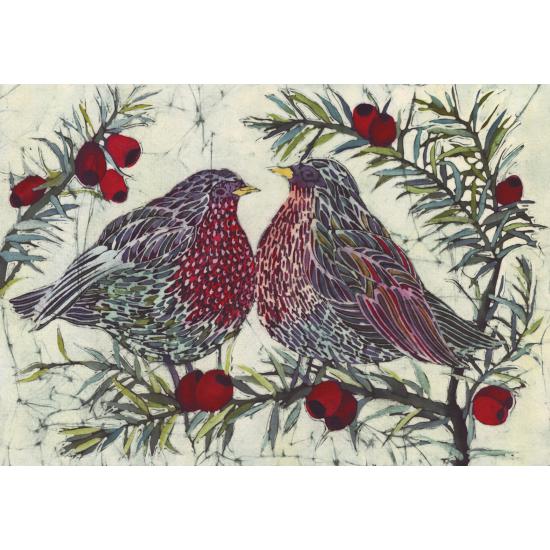 Yew Two Card.
1-4 cards — £2.00 each
5-9 cards — £1.80 each
10 or more cards — £1.70 each
Discounts apply to any mix of cards at checkout
---
£2.00
---
Description
Yew Two Card.
A reproduction of an original Batik painting by Jane Hickman.
A seasonal card.The Yew tree provides us with a shot of vibrancy through Autumn/Winter.Although the seeds are poisonous and bitter some bird species open them and eat the aril which is gelatinous and very sweet tasting.
Digitally printed onto board from responsible sources.
Bio degradeable cellophane wrapper.
The card is blank inside