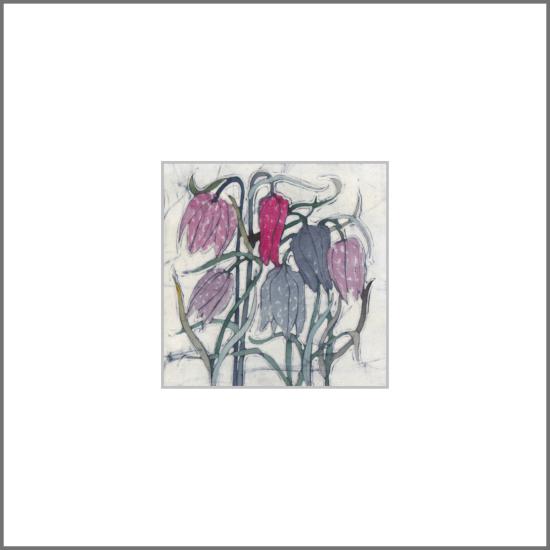 Fritillary - Small Original Batik Painting.
£60.00
---
Description
Fritillary.
About 35 years ago this plant was quite rare in the U.K.Not so to-day.In many species it has a special chequered pattern in the petals.It is both beautiful and modest.
An original Batik painting.Using water based dyes and wax resist on silk.
Window mounted in white conservation grade board.
Published dimensions include the mount.