The sheer elegance of Spring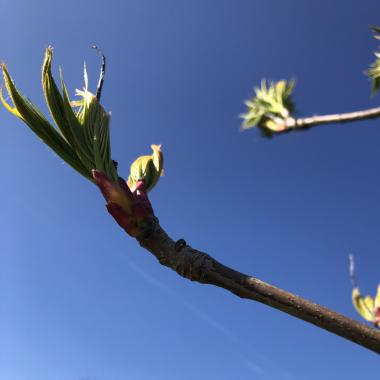 A young Rowan.Slowly stretching.
Mid April and a chill still cuts the air. Sharp showers have been the order of the day during the past week. Our local farm has all but done with lambing and there is good grazing for the young. New green buds in hedgerows mixed with Damson blossom make for a rich visual treat.