Perfect Autumn weather for Chelsea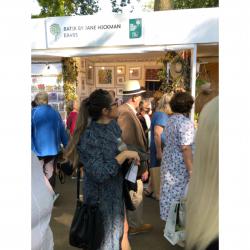 Another busy day.
Almost four weeks have passed since RHS Chelsea Flower Show.
The show was a great success.Not simply in terms of business but in lots of other ways.
Just being able to participate in a show was uplifting.Chelsea 2021 was our first show since December 2019.
Covid added an extra layer of complication to our plans but we were quickly able to resume a relatively normal approach to interacting with our customers.
The weather was exactly what was needed which added greatly to the overall experience.