Finished painting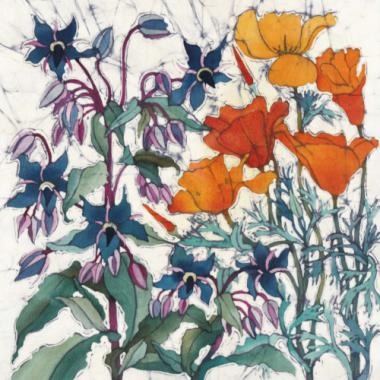 A splash of colour inspires this painting.
During the spring of 2020, we had time to dig a pond in our garden. One year on it is still there and beginning to mature.
The California Poppies intermingled with Borage have resulted in two original paintings which in turn are reproduced as prints on paper. Again from the original painting both a Silk Scarf design and a Wool/Silk Shawl design will be available shortly.
Dragonflies arrived last year. This year we have Newts!