At this time of the year it is a question of making new work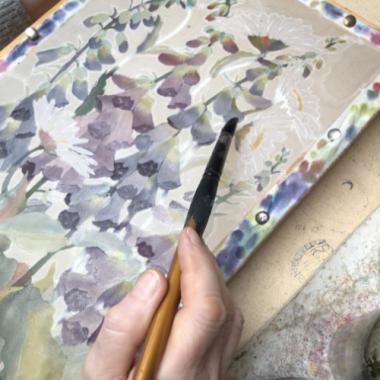 Foxglove painting nearing completion
The shape of our year is now beginning to crystalise.From the Royal Horticultural Society we are beginning to receive details about RHS Chelsea Flower Show.We have to order flooring for our stand on Eastern Avenue ( EAE 528).By the end of this month we have pay for our power supply.We shall need to refresh the signage for our display.
Alongside this there are new original paintings to be mounted and framed.
There will be new Silk scarf designs and Fino Wool Shawl designs available.These are currently with the fabric printer and will be ready mid to late April.