Calla Lily Batik paintings in process.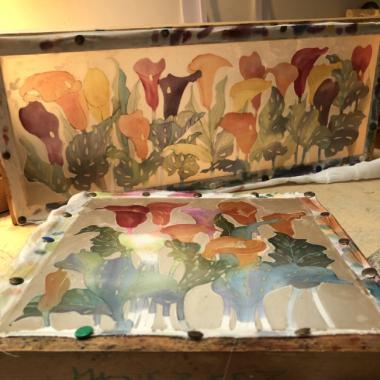 Original work - almost ready for final part of the Batik process
The Calla Lily design will soon be available as an original painting.Also we shall be adding the design to our range of scarves and shawls.We have yet to decide which fabric to use but it will be either the beautifully soft Wool Fino or the equally beautiful 100% Silk. Crepe de Chine.
A Calla lily greeting card will also be available in the coming weeks.