The h.Art exhibit is displayed in the building which houses the Cider Press.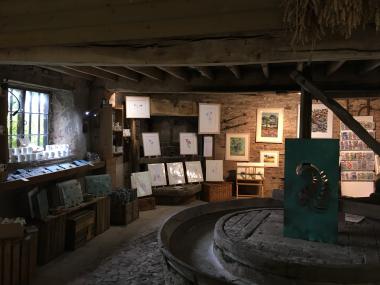 h.Art exhibition Stocktonbury Gardens Leominster.
It is good to return to Stocktonbury Garden for h.Art.We are amongst a group of five artists at this location.
A visit to Stocktonbury is always rewarding.Being able to exhibit our work in this location is a rare treat.We had fogotten how it feels to be involved in putting on an exhibition of work.
The whole process is uplifting after a long time away.
The team at Stocktonbury are really helpful and create a relaxed atmosphere.
Last but not least there is a great cafe serving great food.